Description
Wistech Adult Japan Thick Earloop Surgical Face Mask is Singapore branded FDA and CE certified disposable medical mask in Singapore and Malaysia. Made with comfortable and breathable materials, it is flexible, foldable, waterproof and adjustable with ear loop for everyday use. The 3 layers of protection, FFP2 and FFP3 is made from a combination of fabric and polypropylene.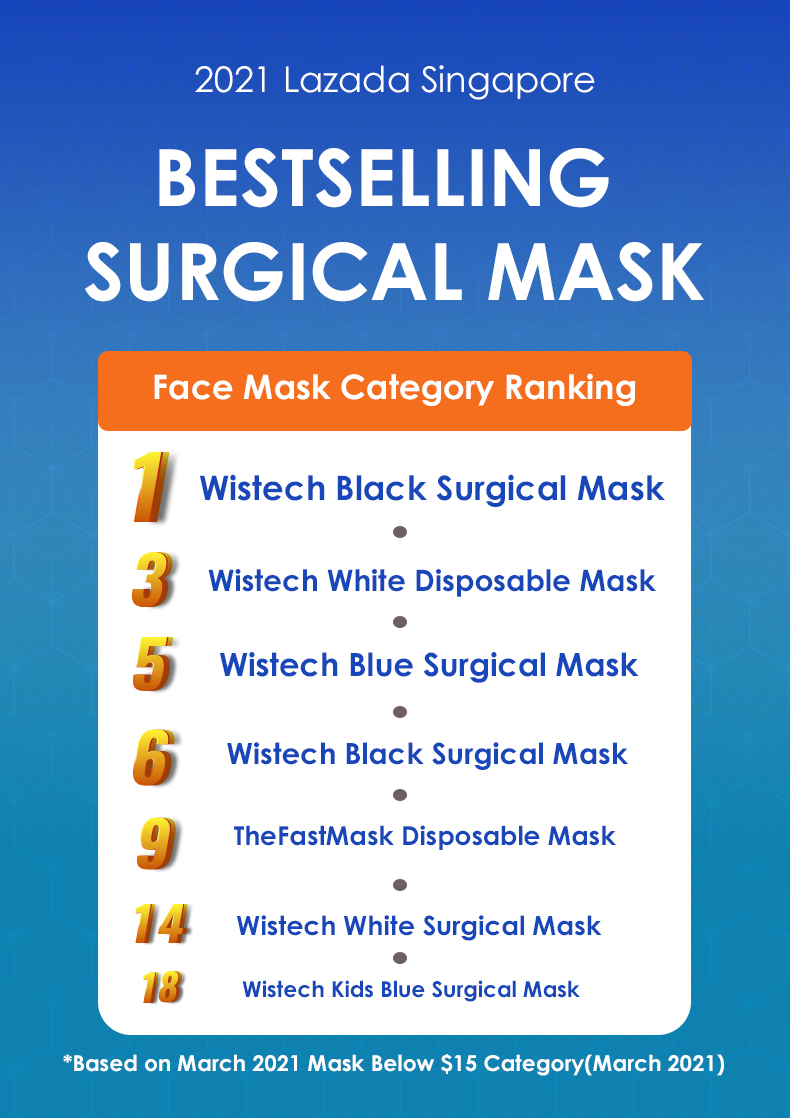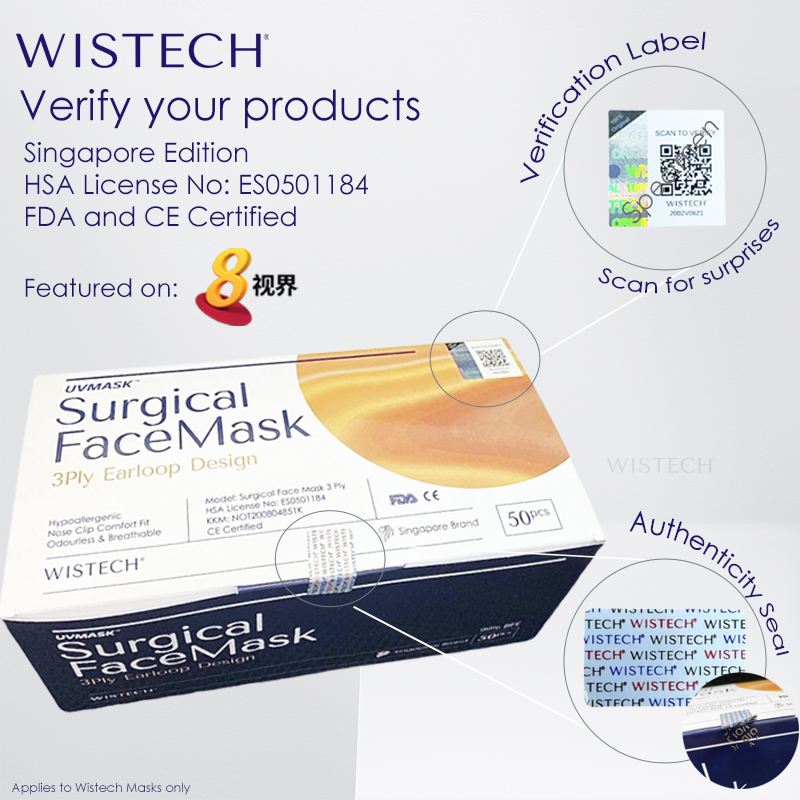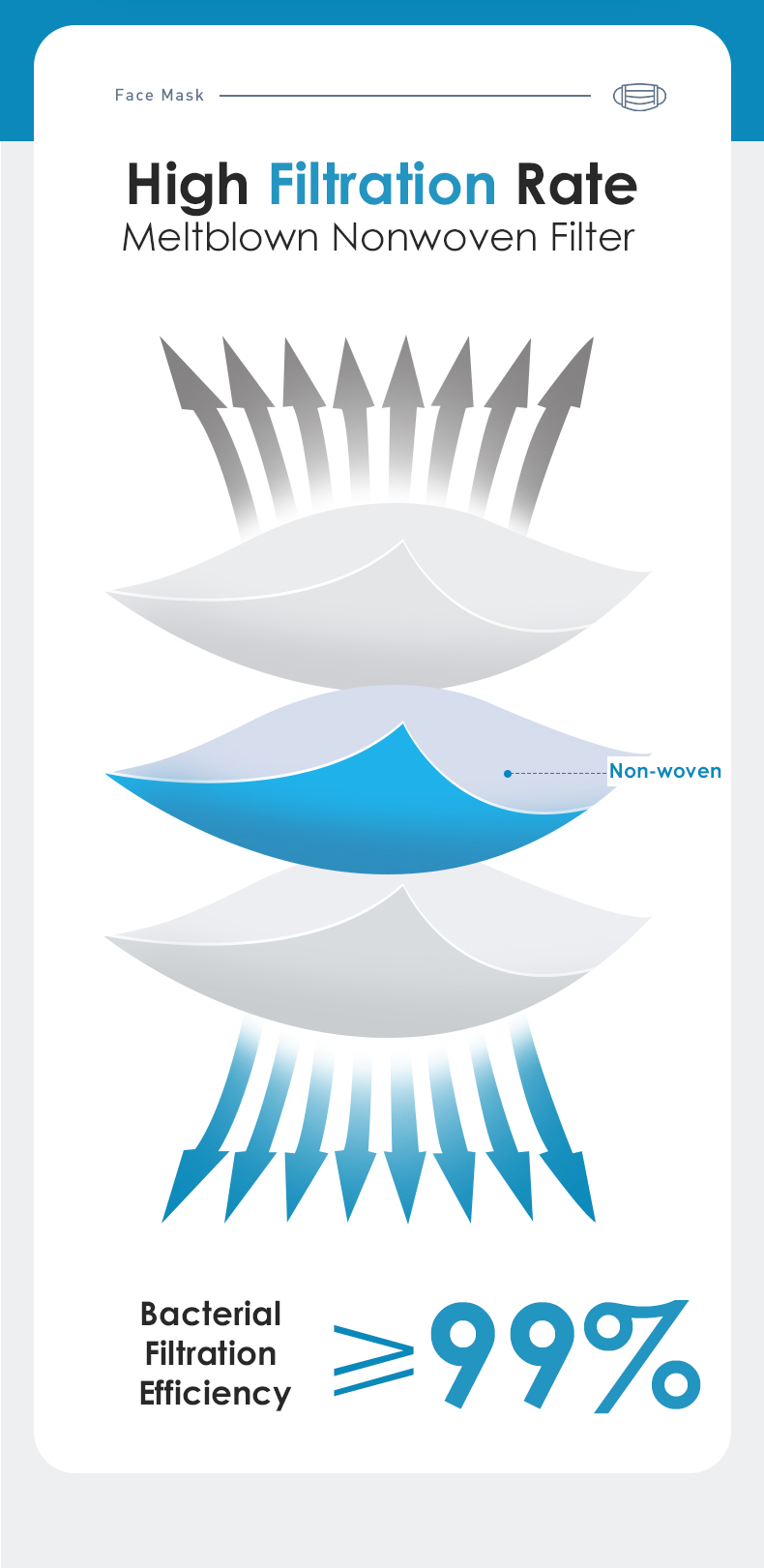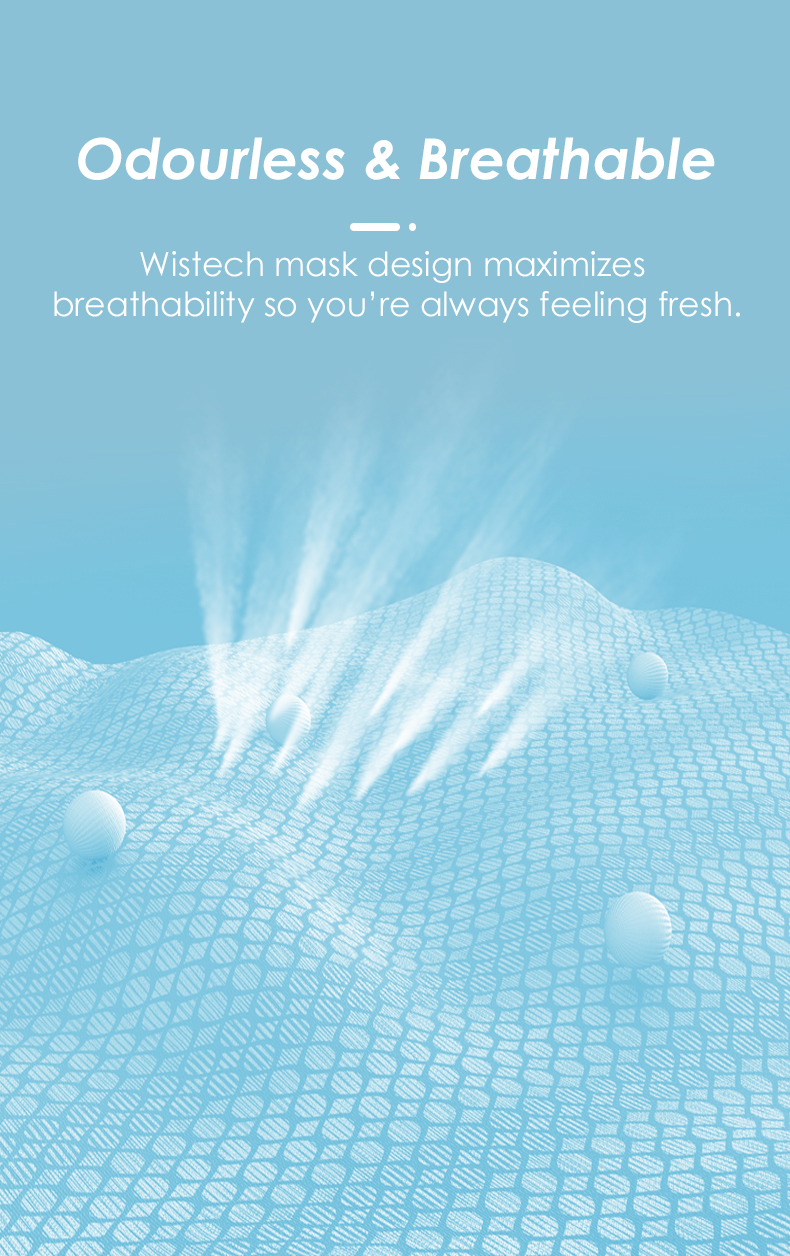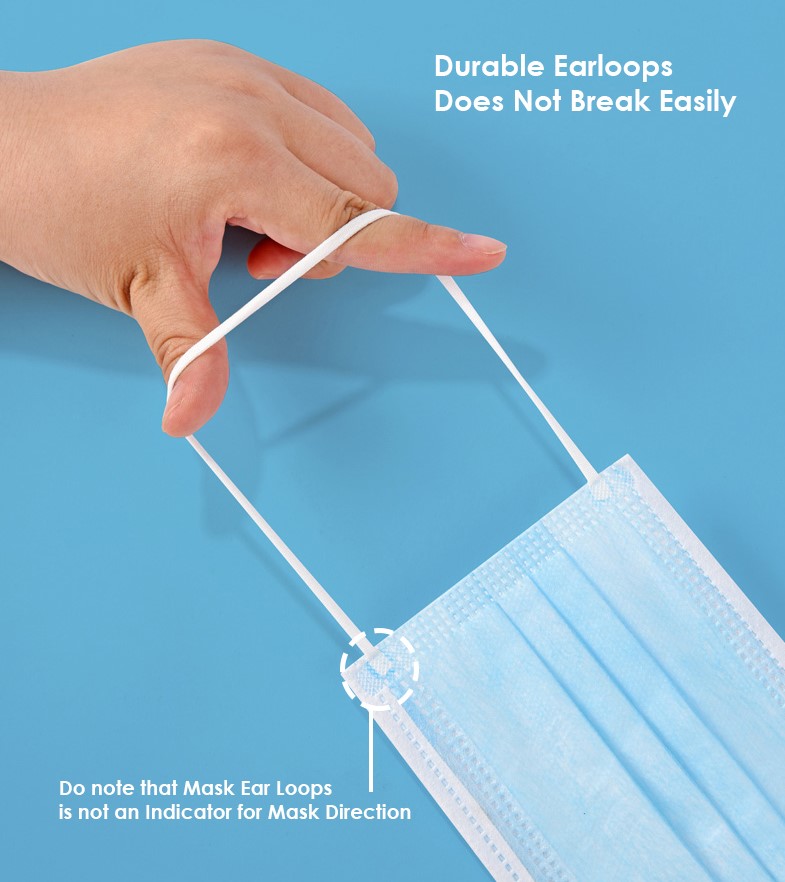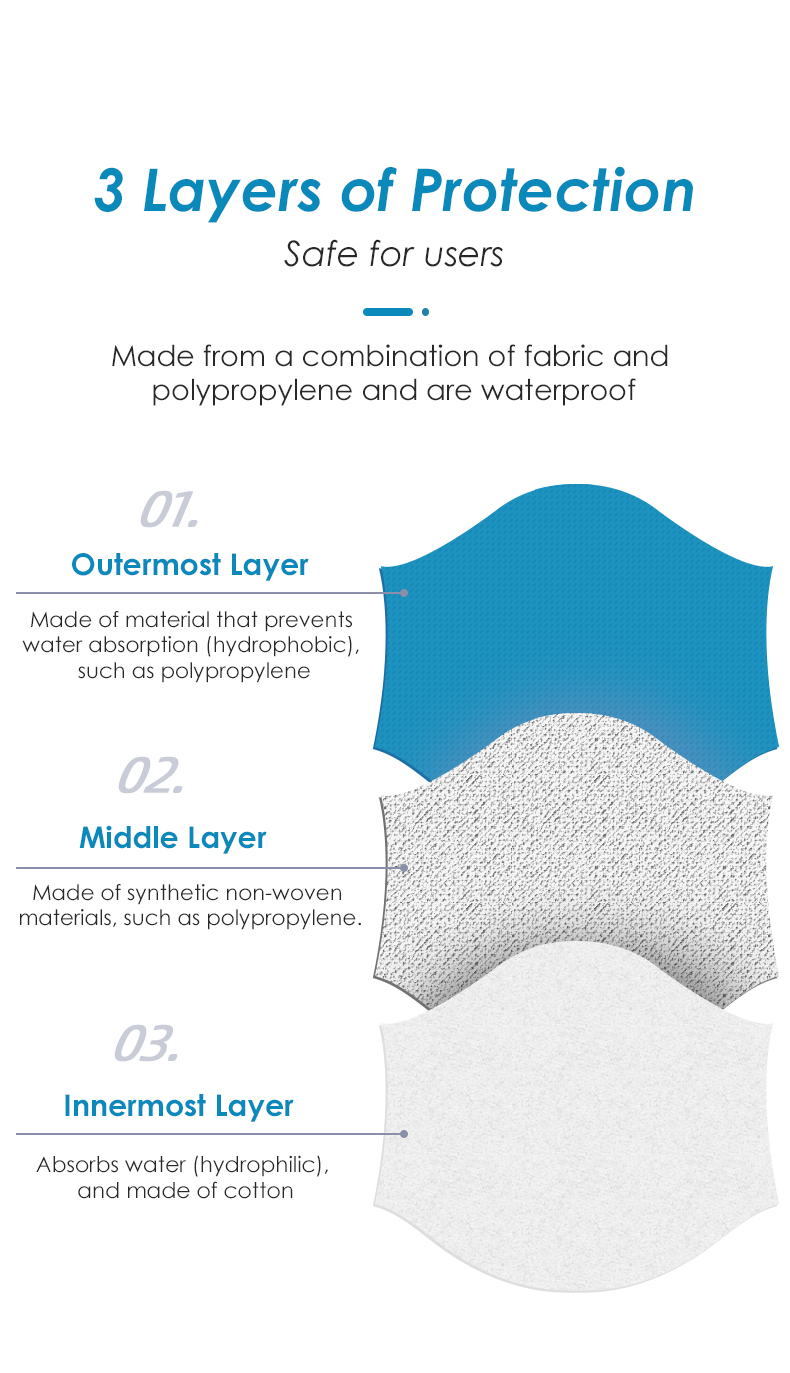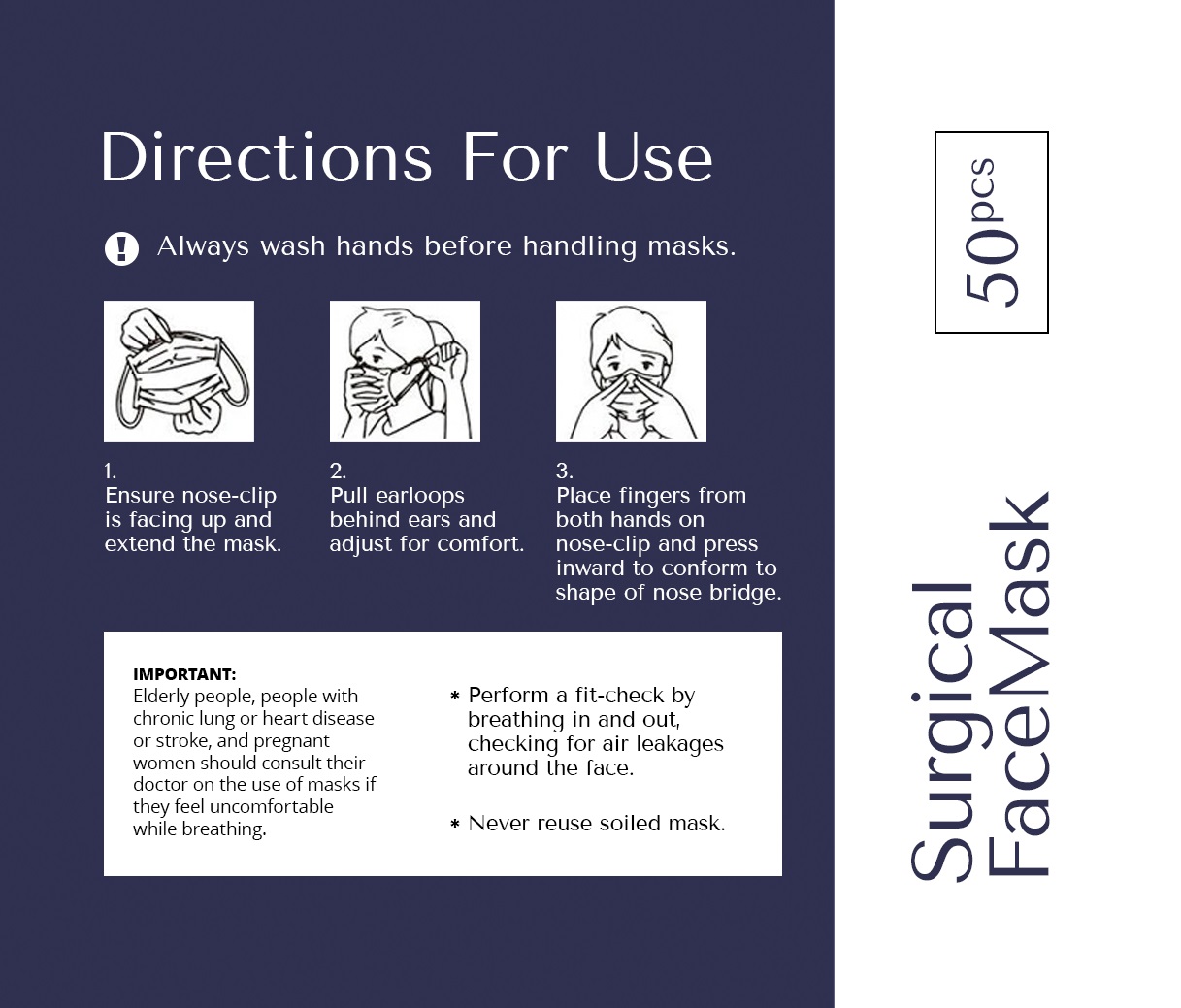 Product Description:
50 masks / box
Estimated Mask Measurement: 17.5 (L) x 9.5 cm (W) (± 0.5cm)
Thin & light multi-layer design
Substantial breathing area
Flexible & Foldable Design
Adjustable for secure fit
Comfortable ear loop
Highly compatible with other protective equipment
Note:
Colored side with Folds facing downwards of Surgical Mask should face outwards
Do note that Mask Ear Loops is not an Indicator for Mask Direction
Certifications:
FDA Approved
CE Approved
Made in China
Product details:
Model: SURGICAL FACEMASK 3 Ply
Classification: 3 ply
Standard:EN14683:2019 Type II
Note: In line with HSA registry title change from "Class A Medical Device Register" to "Class A Medical Device Database", we have updated and included "Notified" instead of "Registration" for all our listings to better reflect HSA status. For further clarification, all licenses and status remain the same.
 Check out other Thick Earloop, like 3D Wistech 3 Ply Surgical Face Mask.