Description
LANEIGE Water Sleeping Mask 100ml
LANEIGE WATER SLEEPING MASK was voted No.1 Sleeping Mask by both users and media, over 200 Million units sold since launch!
An award-winning Sleeping Mask by LANEIGE, the sleeping care expert
Intensive moisturising sleeping mask hydrates and purifies your complexion as you sleep
Leave on mask that moisturizes face and pores, Skin looks clear, bright, and revitalized in the morning
Non-comedogenic
An overnight sleeping mask which moisturises your skin for radiant and supple feel
Laneige Water sleeping mask has Aromatic SLEEPSCENT formula that helps your skin to relax & rejuvenate during sleep and Sleep-tox™ technology helps purify skin for a radiant, healthy glow and supple feel
100% Authentic Laneige Amorepacific Korean Beauty Product
LANEIGE Water Sleeping Mask 100ml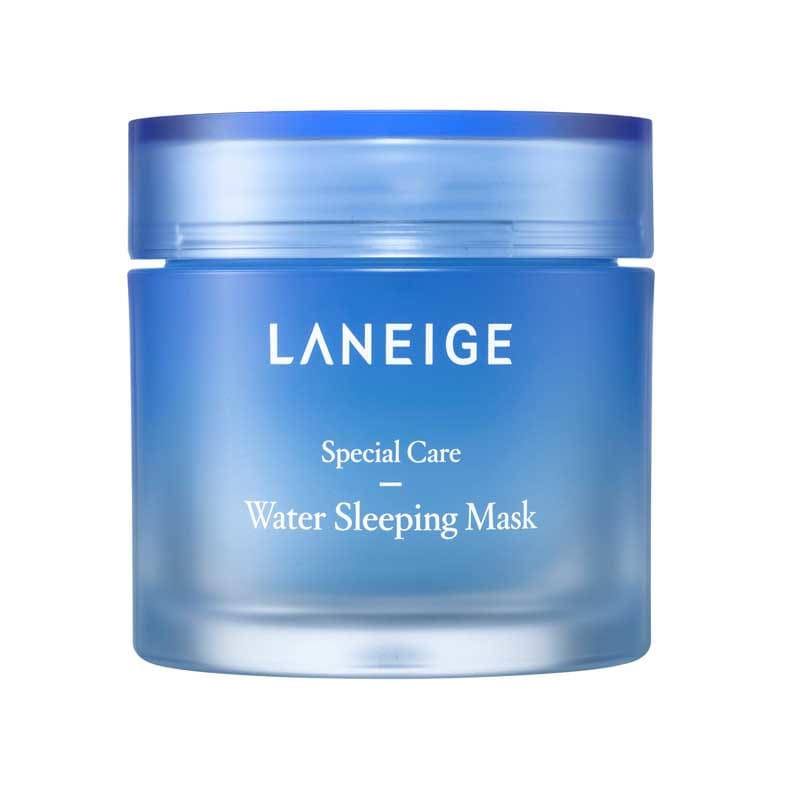 What it is:
An overnight mask that gives the skin a lively, well-rested appearance the next morning thanks to its Sleep-tox™ purifying effect.
What it does:
This mask contains SLEEP-TOX™ technology that purifies skin during sleep, keeping it in optimum condition. SLEEP-TOX™ technology's purifying effects help to rejuvenate and normalize skin that is often fatigued and sensitized by stress during the day. This helps the skin to achieve a well-rested appearance the next morning. MOISTURE WRAP™ helps skin retain moisture throughout the night. The dense beta-glucan moisturizing shield (network) consists of active agents such as Hydro Ion Mineral Water, evening primrose root extract, Hunza apricot extracts, and more so that skin fully absorbs the goodness during 8 hours of sleep. It also contains skin-soothing agents that are gentle on sleeping skin, helping it recover overnight. Ultra-mild, safe formula that can be worn overnight. Aromatic SLEEPSCENT™ helps you relax during sleep: SLEEPSCENT™ specially developed for Laneige Water Sleeping Mask is an AMOREPACIFIC original, allowing the skin to relax and rest and boosting its ability to regenerate.
What else you need to know:
Won't clog pores.

Sensitivity tested.