Description
Product Details of Deerma HS200 Handheld 2 in 1 Steamer & Iron [Travel, Portable, Foldable] [Wistech Home]
Killing bacteria while removing wrinkle: Steam ironing, physically clean, no worry about the chemical residues. It gives you neat clothing without any hurt to your clothes or your body.
Dual-duct heating design: It could spurt out a large amount of steam in a short time to iron clothes. The heating temperature could be up to 180 Deg.C.
Safe to use: Double-fuse protection, it starts protection when the temperature is higher than the safety range. Besides, it could automatically shut off to prevent dry burning when the water in the water tank runs out.
Easy to store and carry: It is portable and compact. And there is one exclusive storage box for you to store this steam ironing machine, suitable for travel.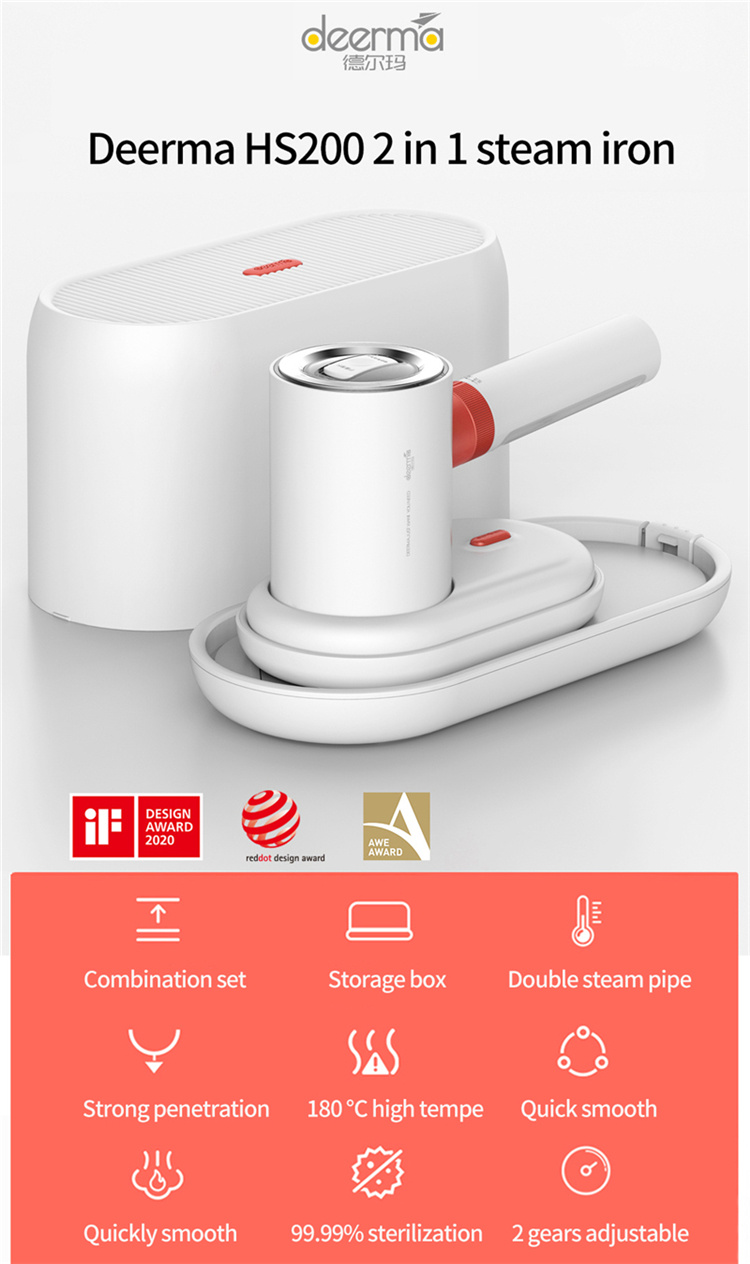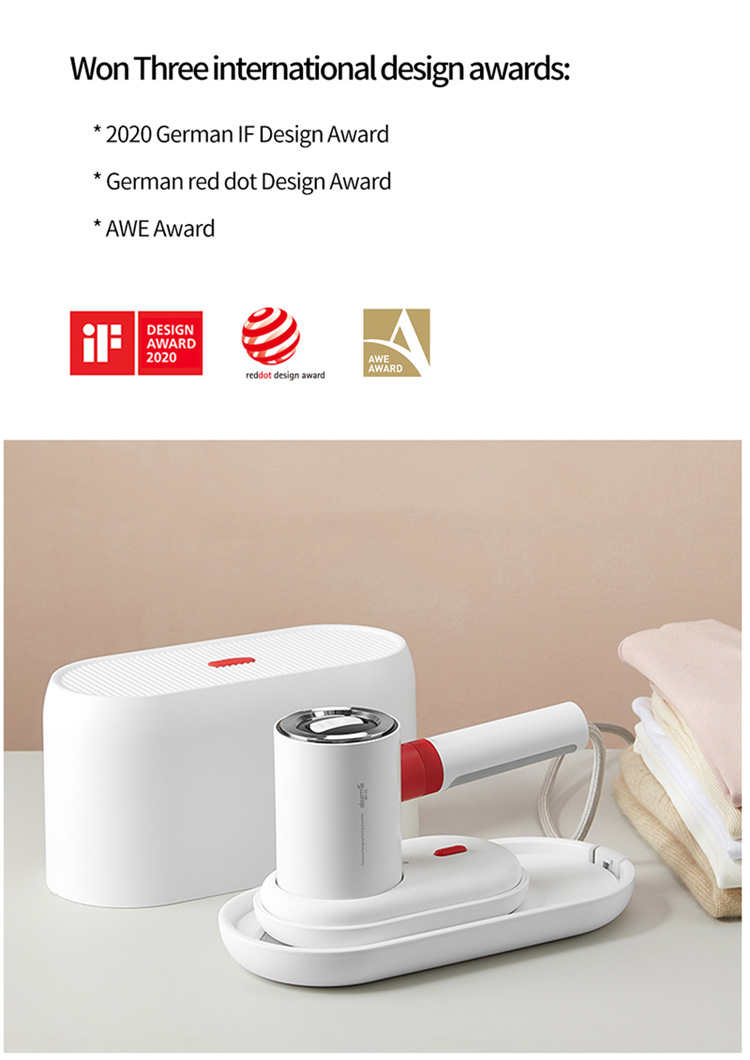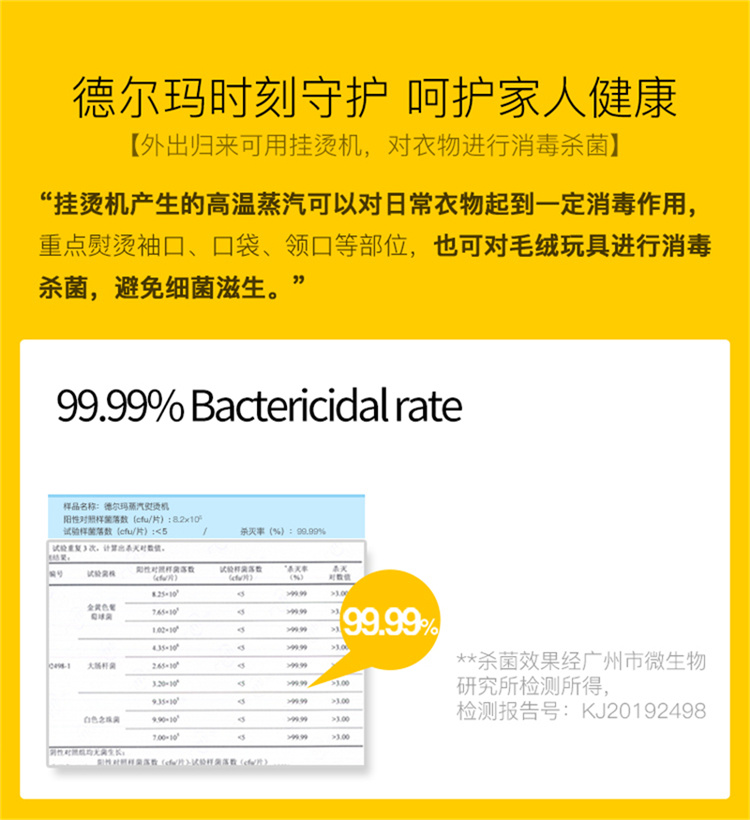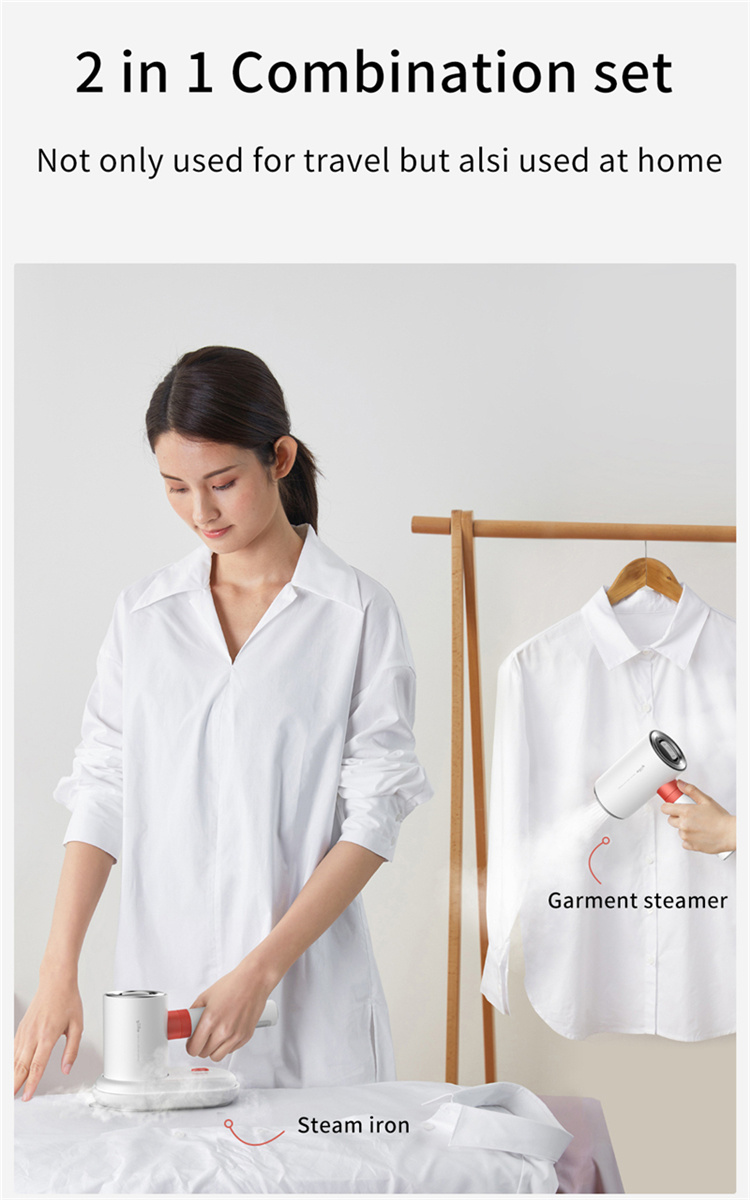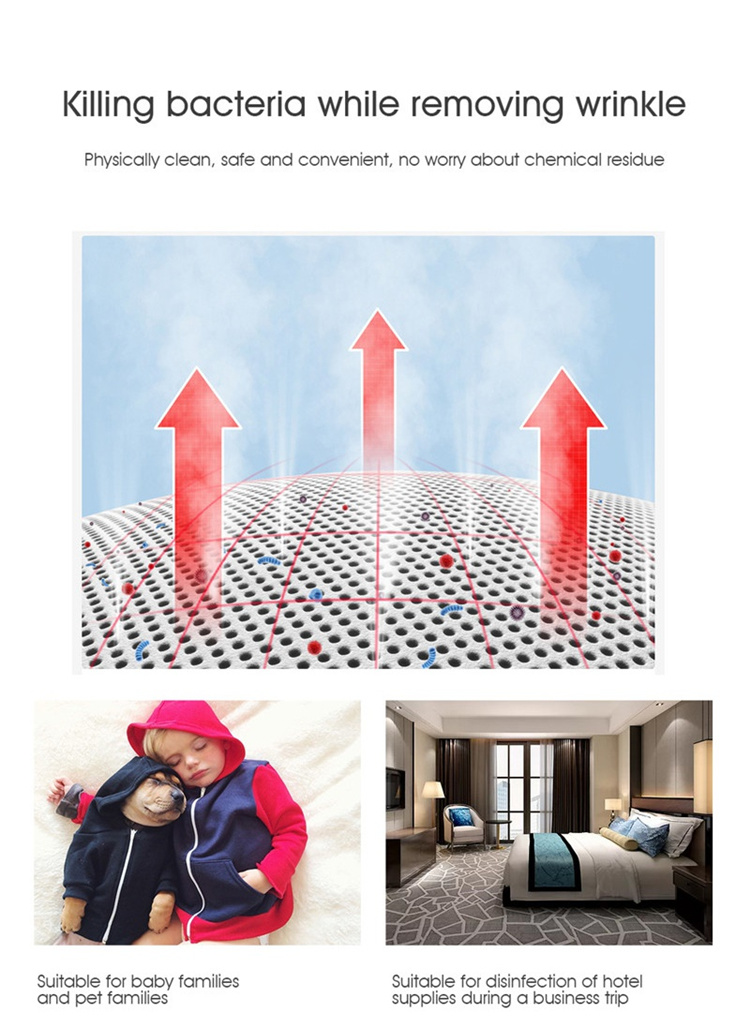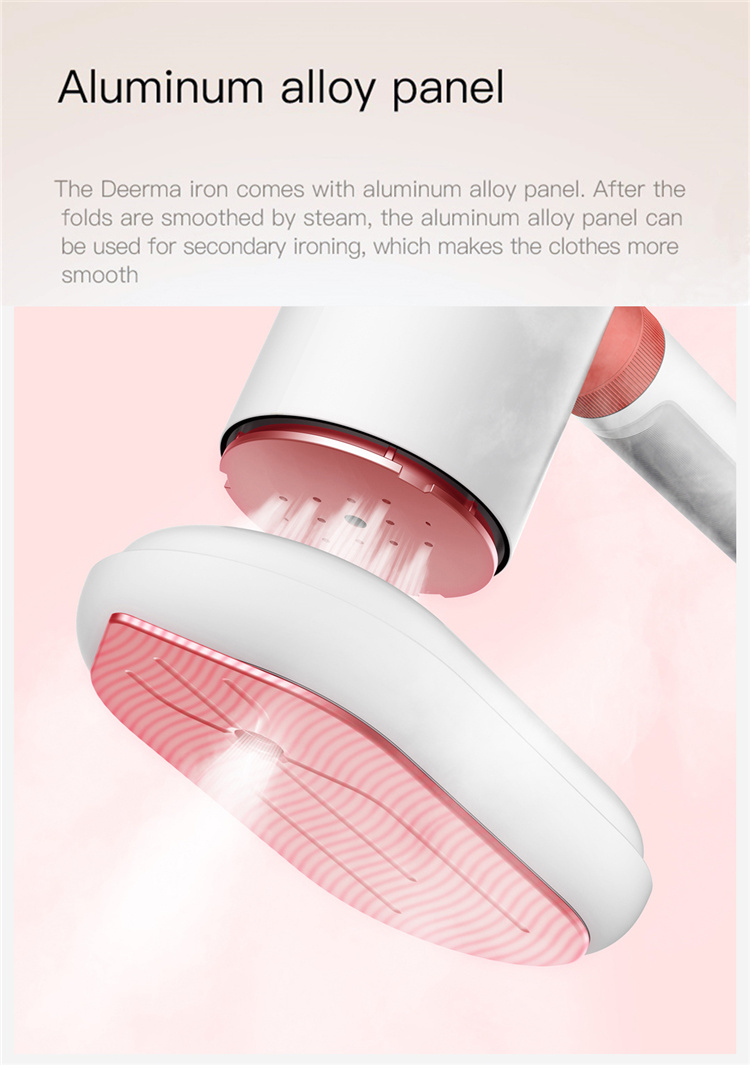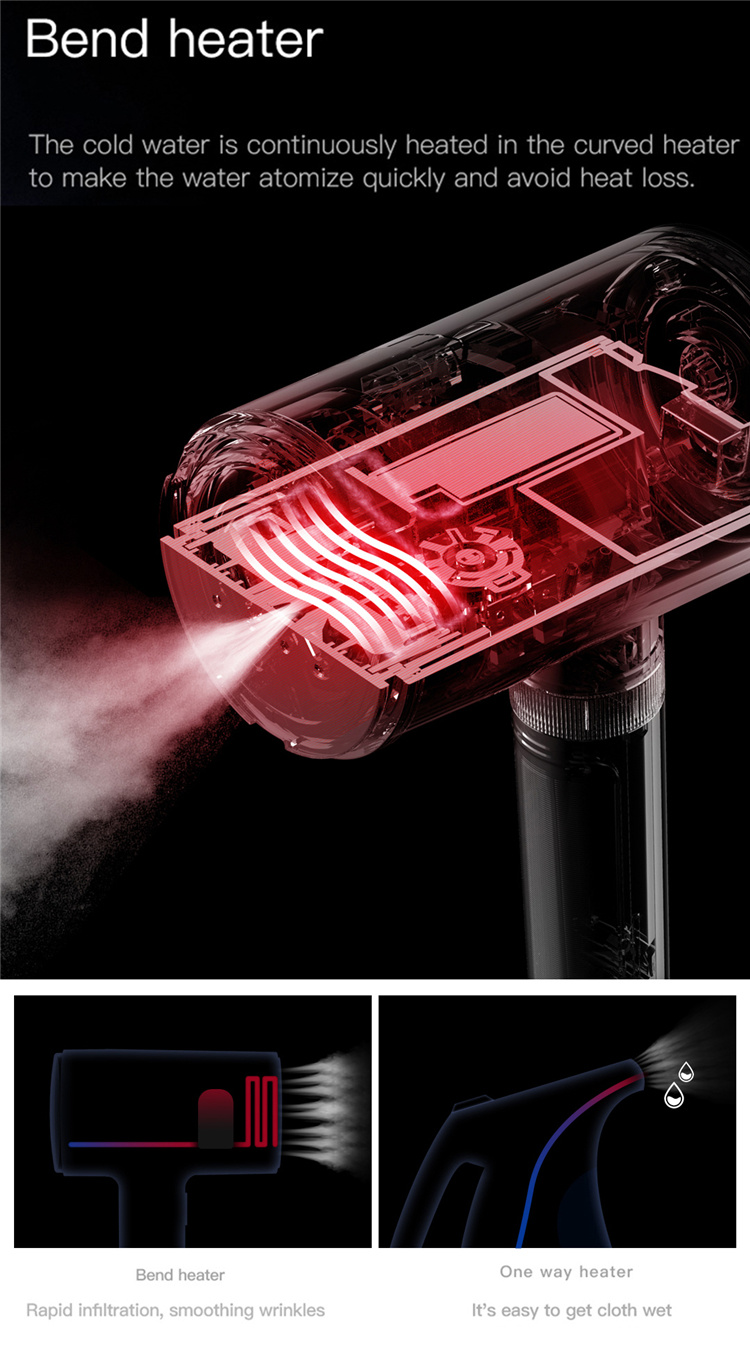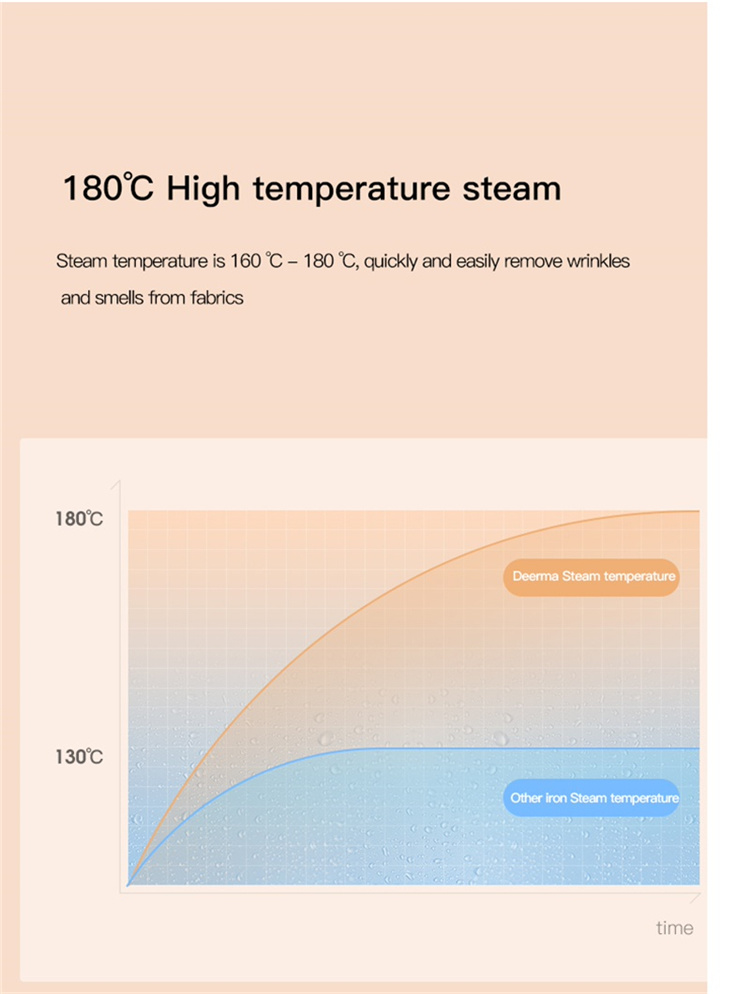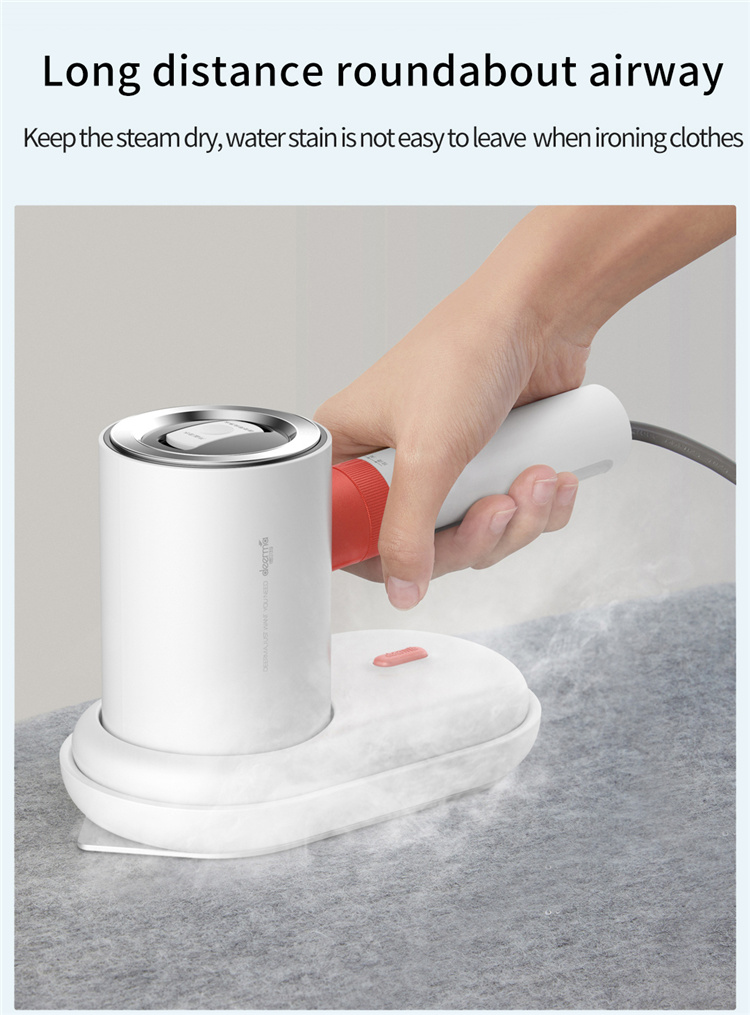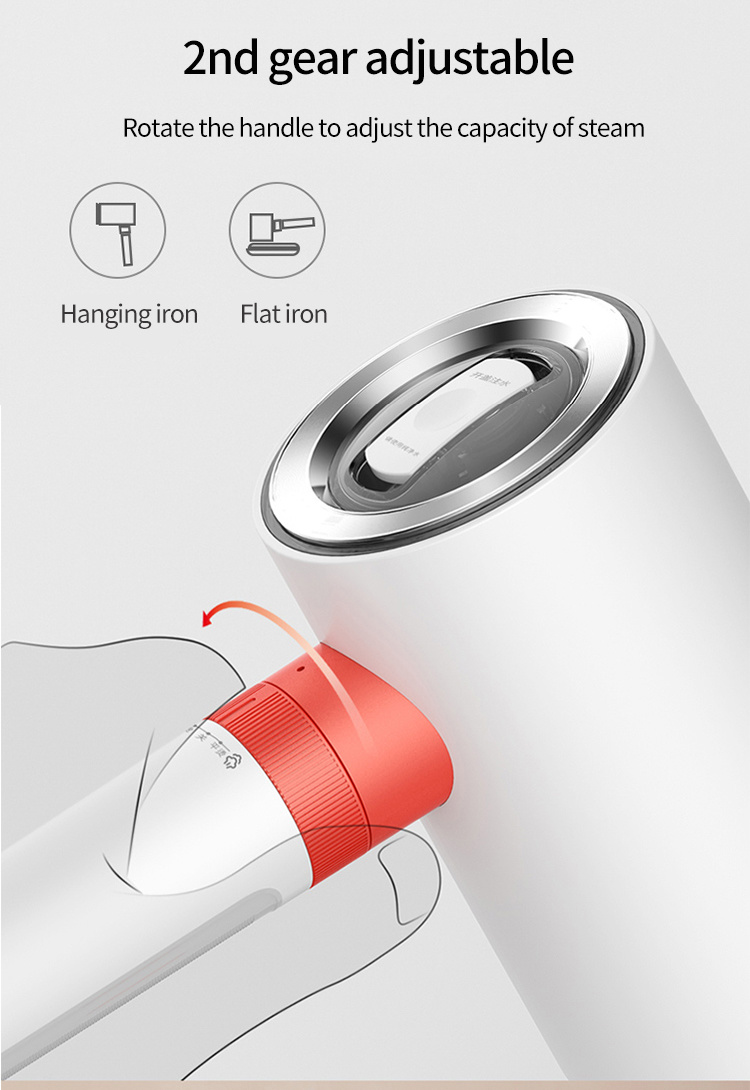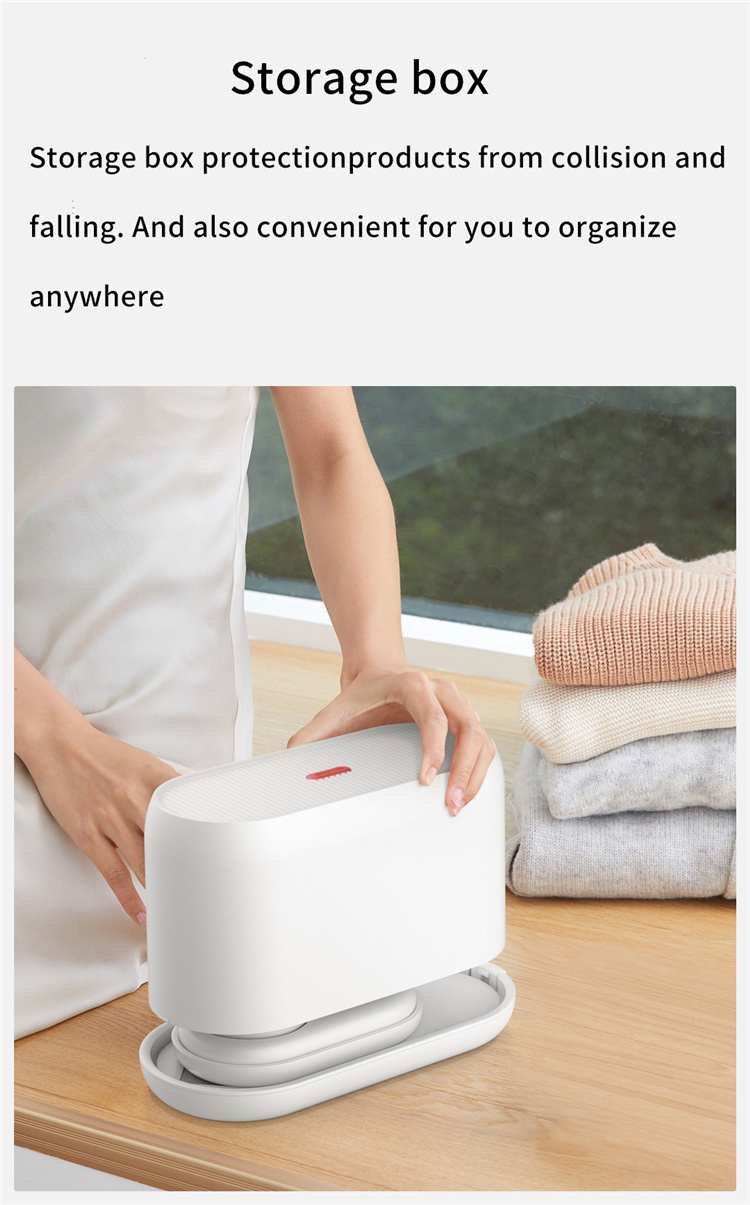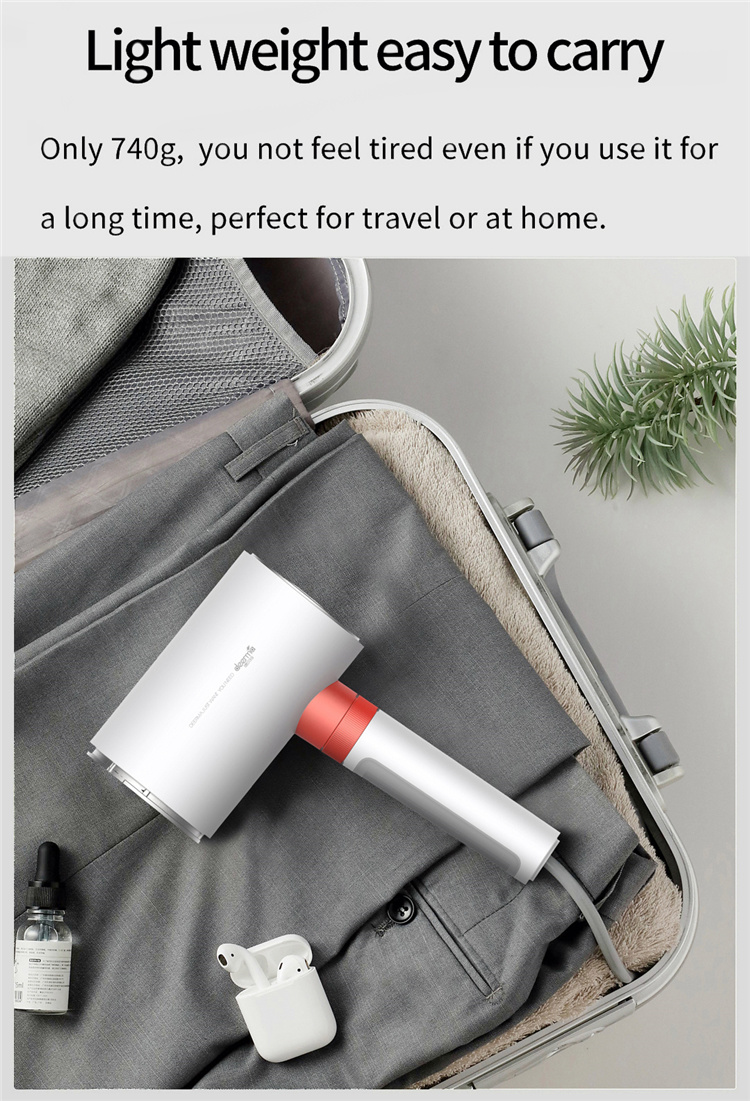 Xiaomi Deerma Mini Handheld Garment Steamer Portable Clothes Iron For Home Travel 180℃ high temperature Fast-Heat wrinkle removal and sterilize at the same time.
-Killing bacteria while removing wrinkle: With Pressurized circulation heating system, 15s to achieve jetting steam. The 180 high temperature not only wrinkle removal and also eliminate some bacteria and mites at the same time. No need to wait for warming so long time.
--Multifunctional: Farewell to the defect that traditional irons can only be used in flat places. Horizontal ironing, hanging ironing and oblique ironing can be easily controlled that you can be used anywhere and anytime.
--Include a hair remover: Iron with a cleaning brushcan quickly clean the hair and dander on the clothes before start steam ironing. Saving time and power
--Triple security protection: equipped with thermal fuse, temperature controllerand dry-fire protection, the fuse is attached to the bottom of the heater. When the temperature is high or No water in water tank, it will automatically fuse and cut off the power to prevent explosion or fire.
--Patented water reserve design: The top-mounted water tank changes the product's center of gravity balance, so it is easy to control. And The enough water can be used a long time and effectively solve the problem of steam shortage.
-- Easy to carry:The weight of the product is 650g, Even if you use it for a long time, you will not feel tired, perfect for travel or at home. Make your clothes neatly, like new clothes.
--Strong penetration: Take a hole appears in the ice only need one minute. The steam is not only of high temperature, but also of strong penetration, which can quickly smooth the wrinkles while sterilizing.
Cleaner Types: Portable iron, Garment steamer
Material: ABS, Metal, PC Type: Handheld Rated Voltage / frequency: 220V / 50HZ Power (W): 1000W Water Tank Capacity (ml): 100ml Steam Volume: 10-15g/min Product weight: 0.65 kg Product size (L x W x H): 136*208*76mm Package Contents: 1 x Garment Steamer 1 x Cleaning Brush 1 x Instructions