Description
Product Details of Deerma CM1900 Dust Mite Remover Handheld Vacuum Cleaner Wireless Cordless [Wistech Home]
Brand: Deerma
Model: CM1900
Dust Mite Vacuum/ Normal Vacuum
Voltage: 220V
Power: 350w
Suction Power: 12kPa
Cord Length: 4.2m
Weight: 1.85kg
Size: 33.5 x 22.5 x 17cm
Dust Box Capacity: 0.4LHave 2 Assembly Deformation at any time
Standard 3 kinds of multi-function brush heads
Lightweight handheld Dust Mite vacuum
Easy to installation
Steel Cyclone Filtration X Hepa
Anti UV Leakage
Washable Dust cup and filter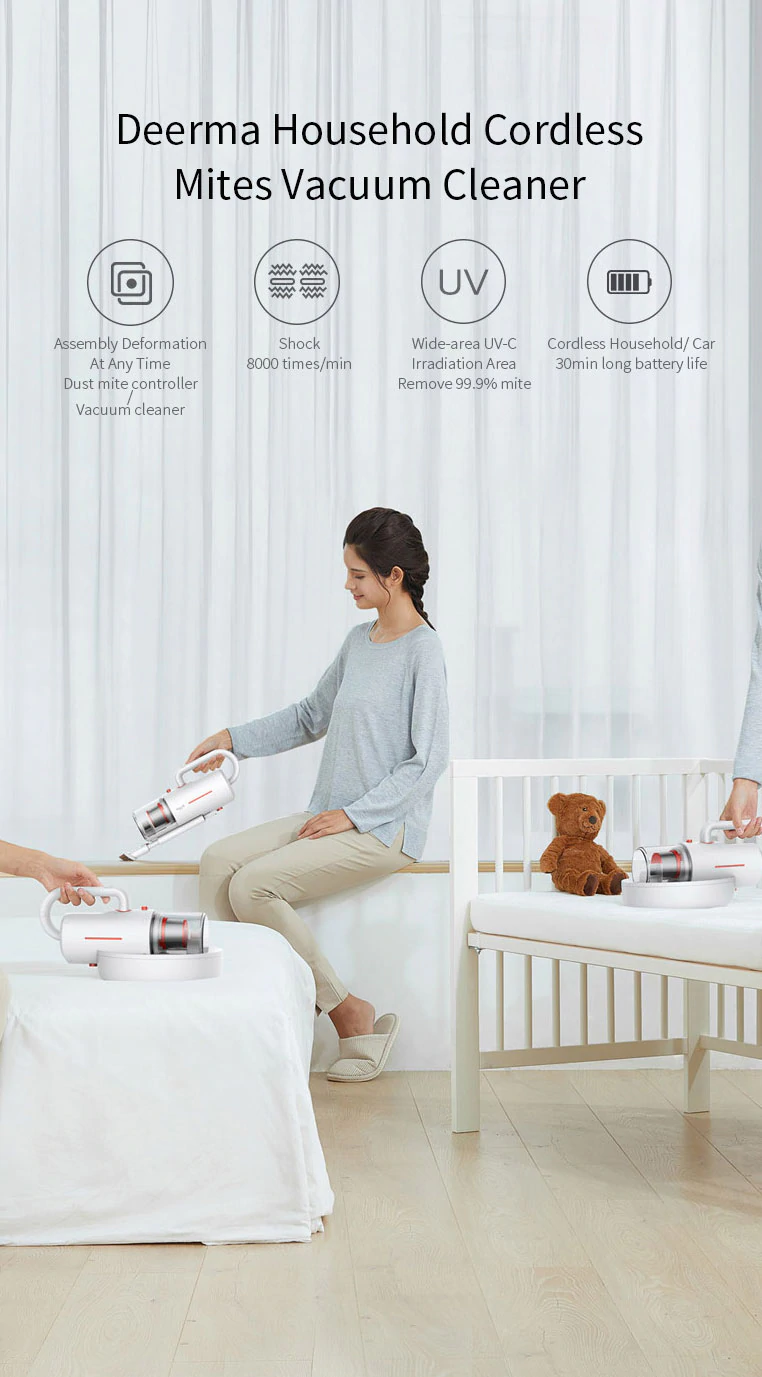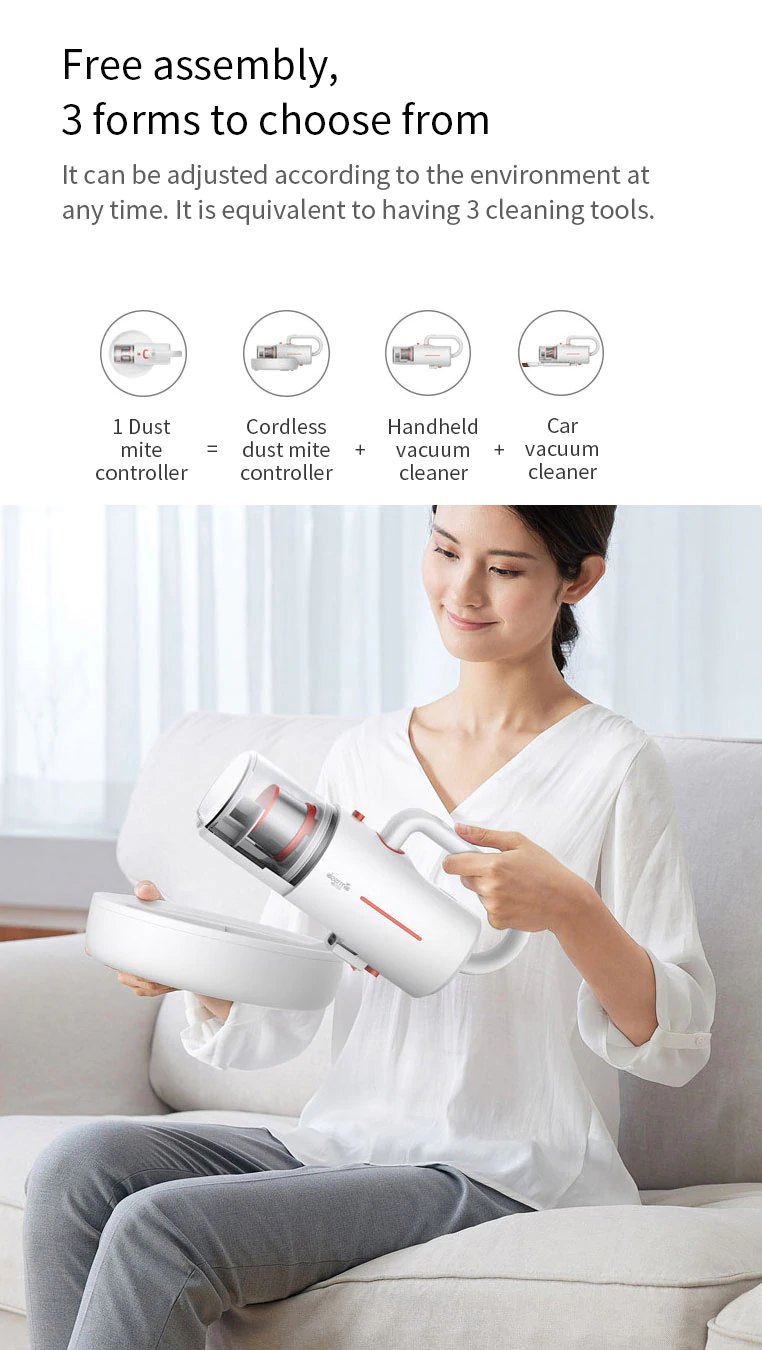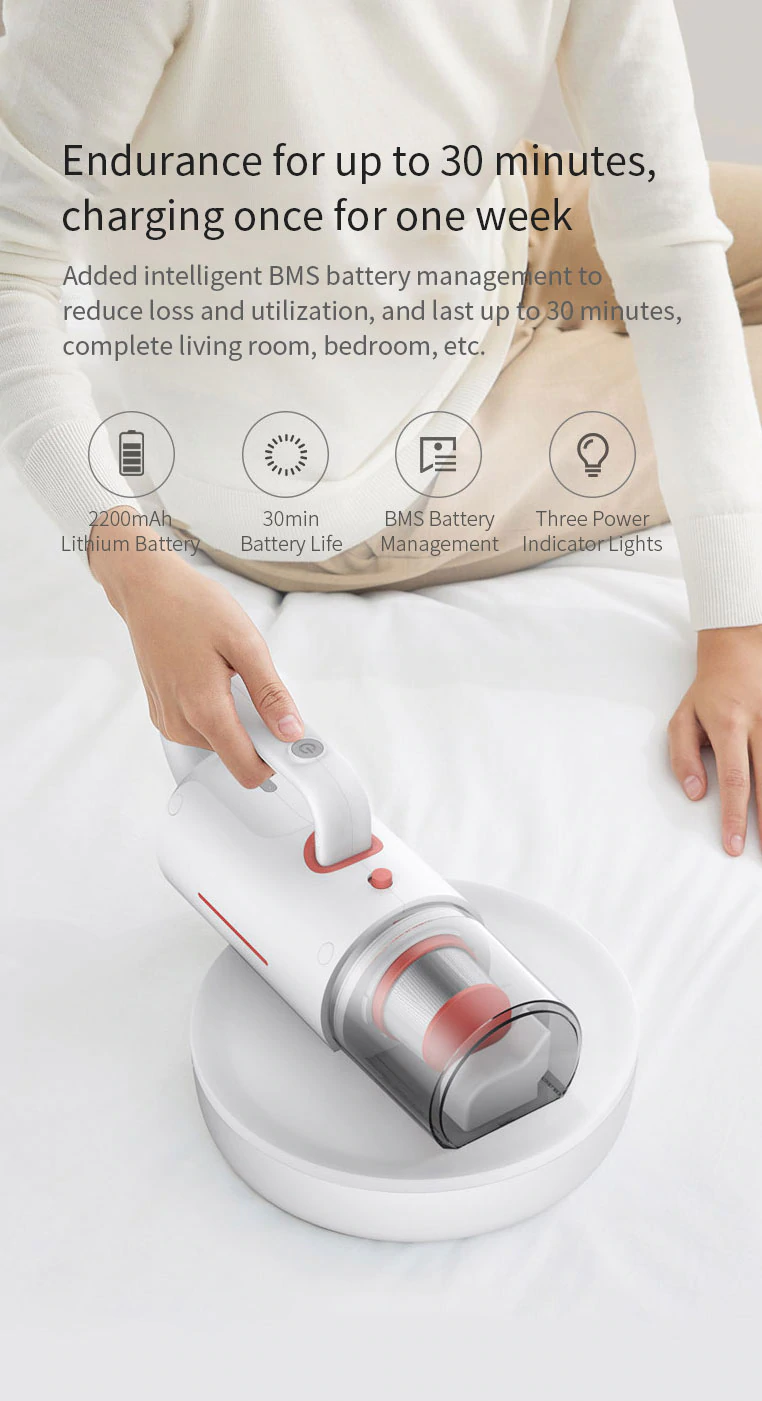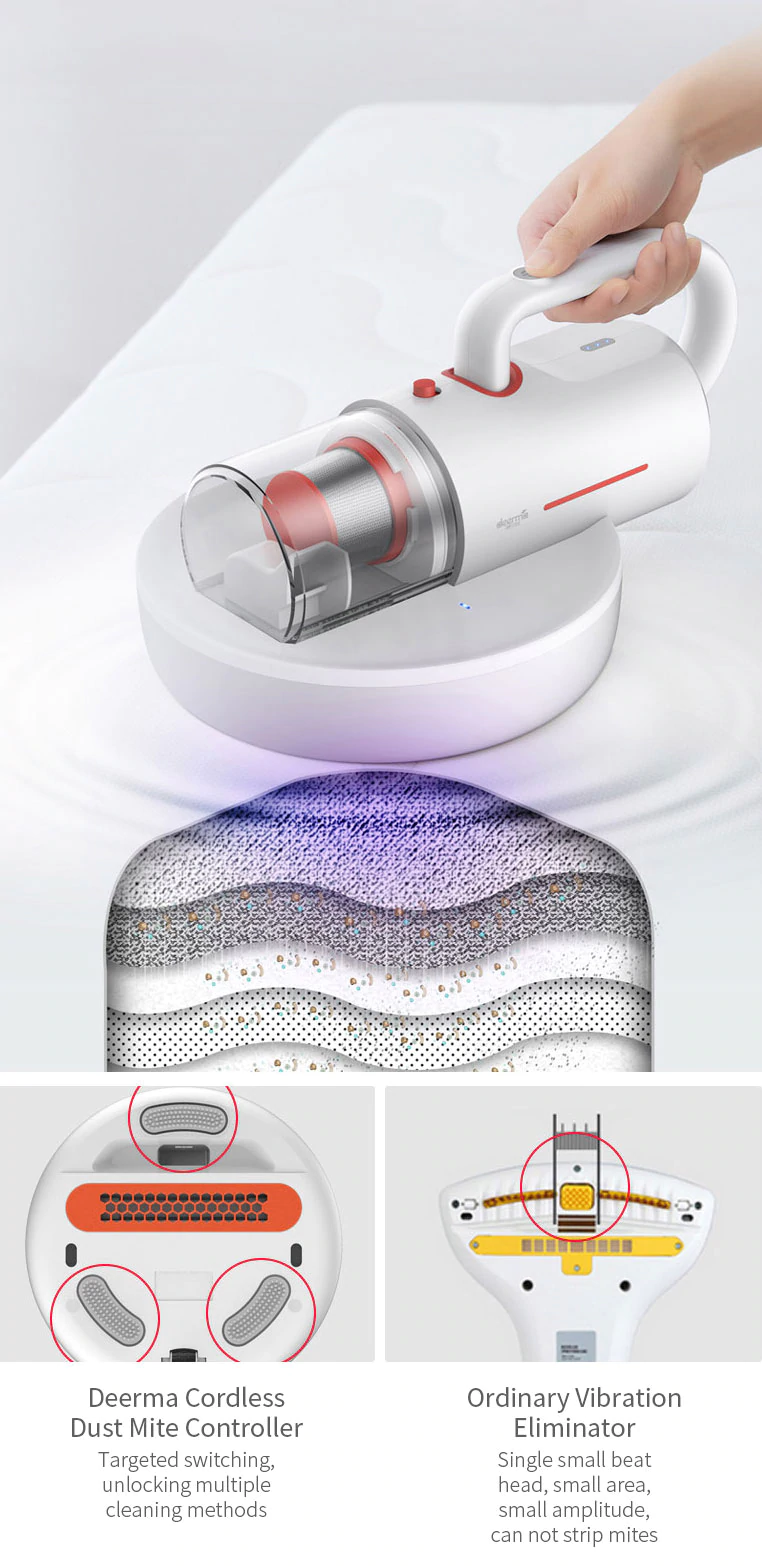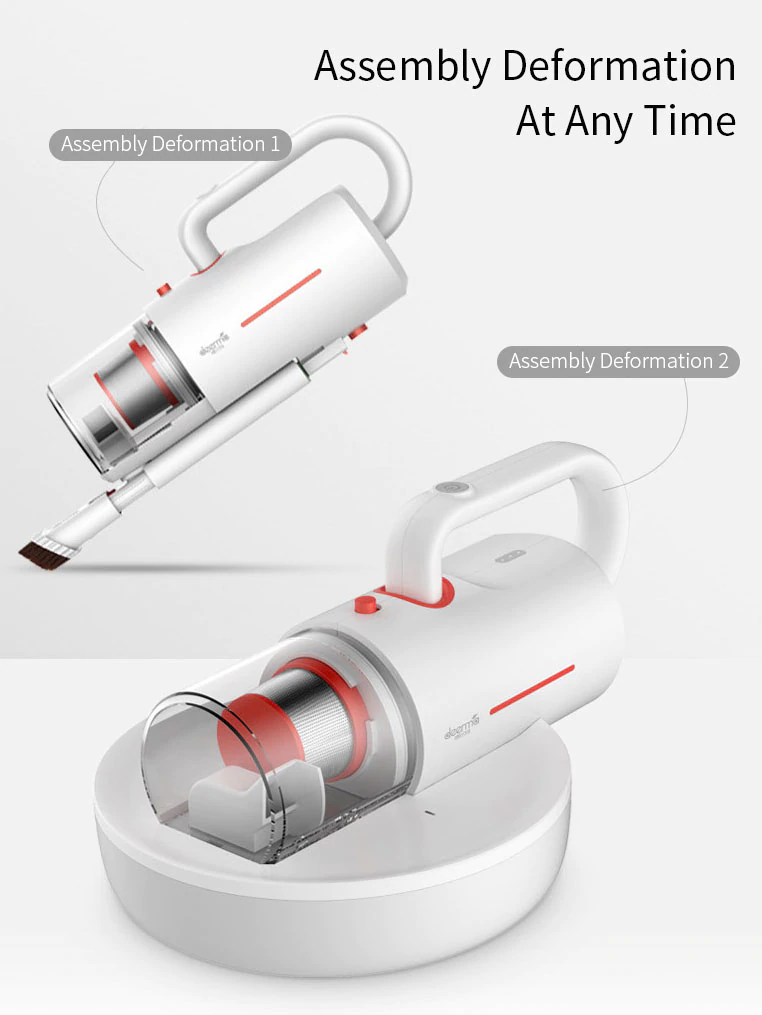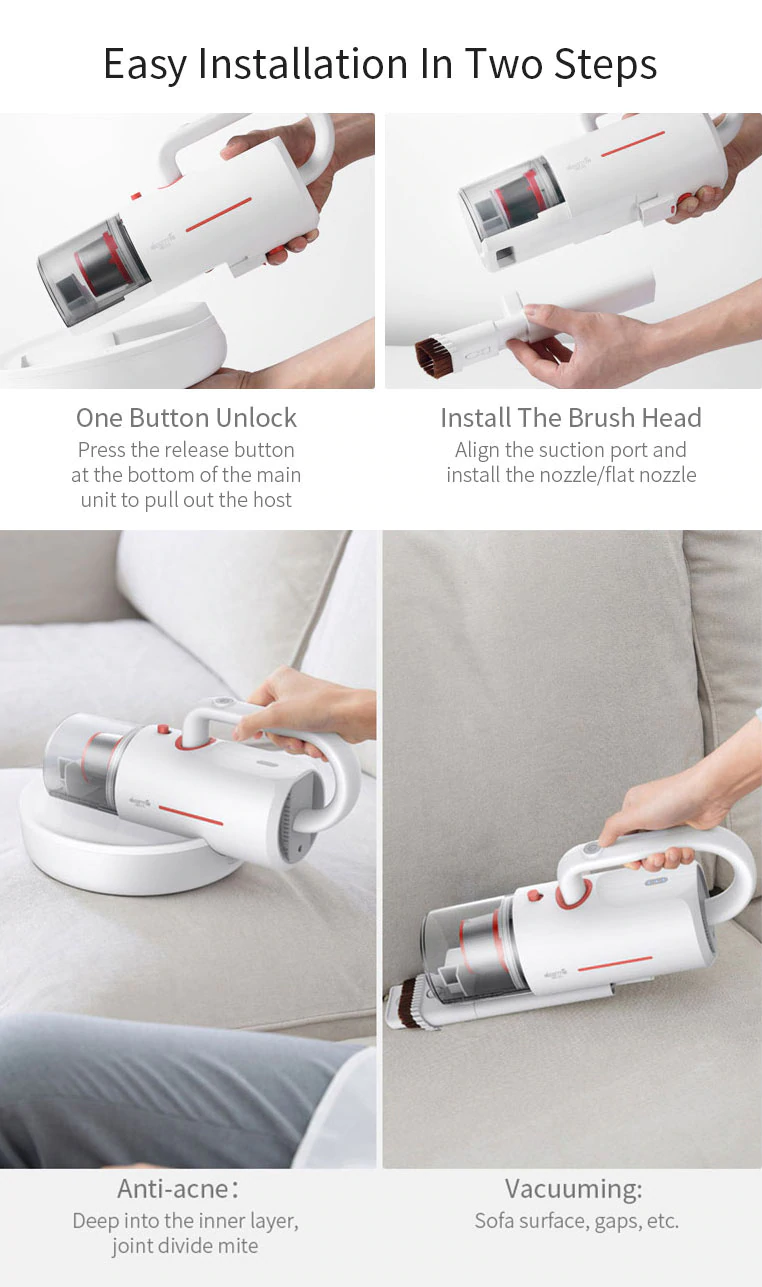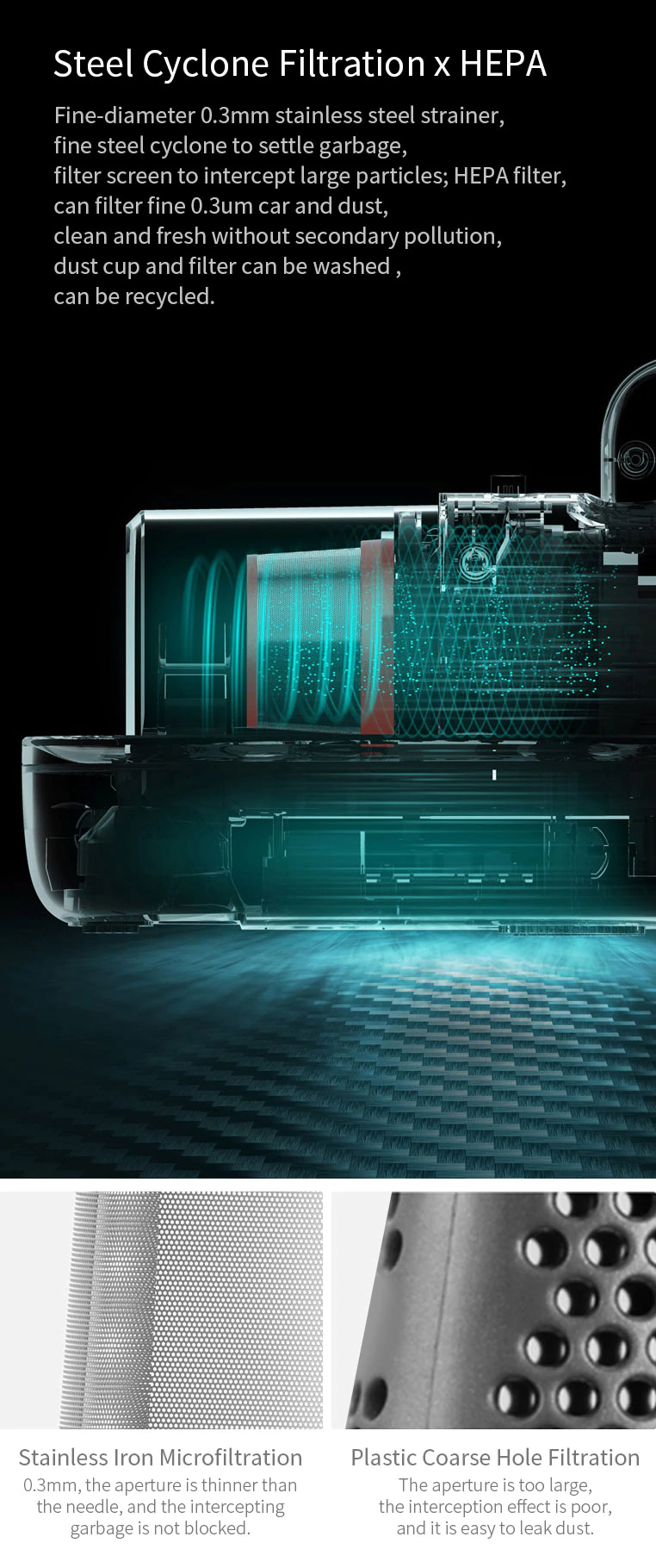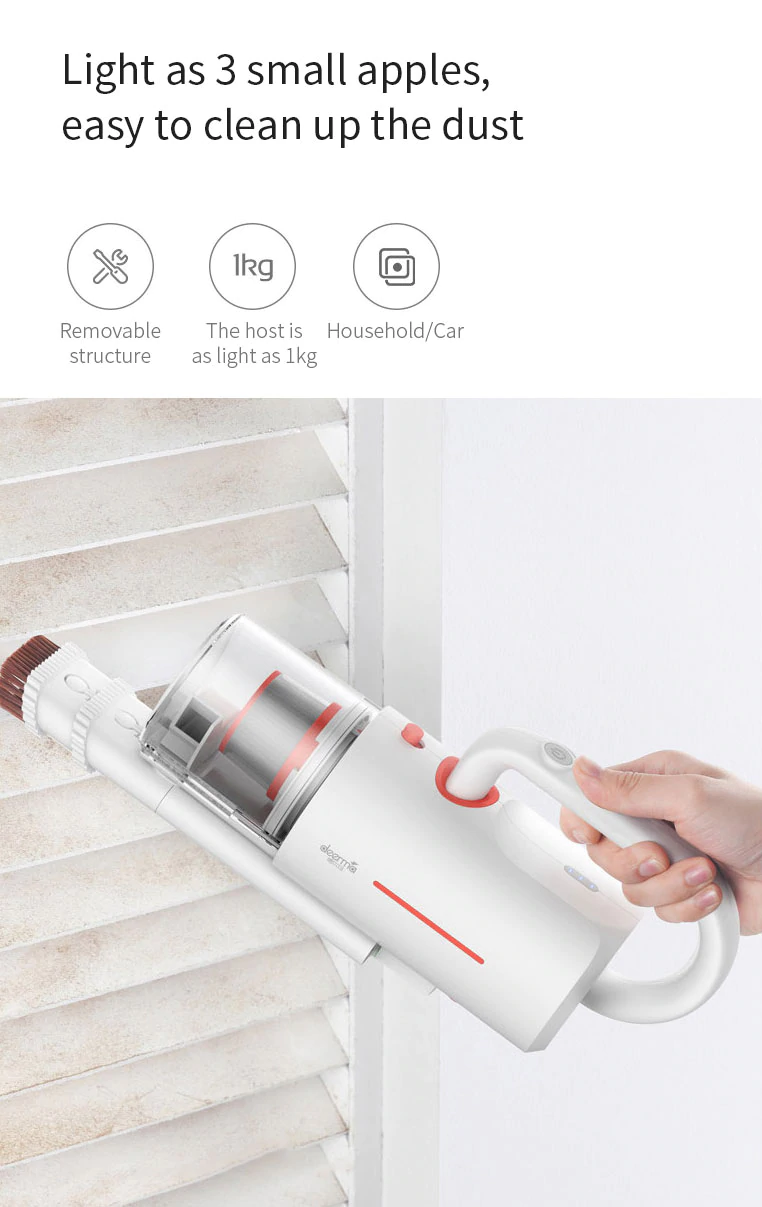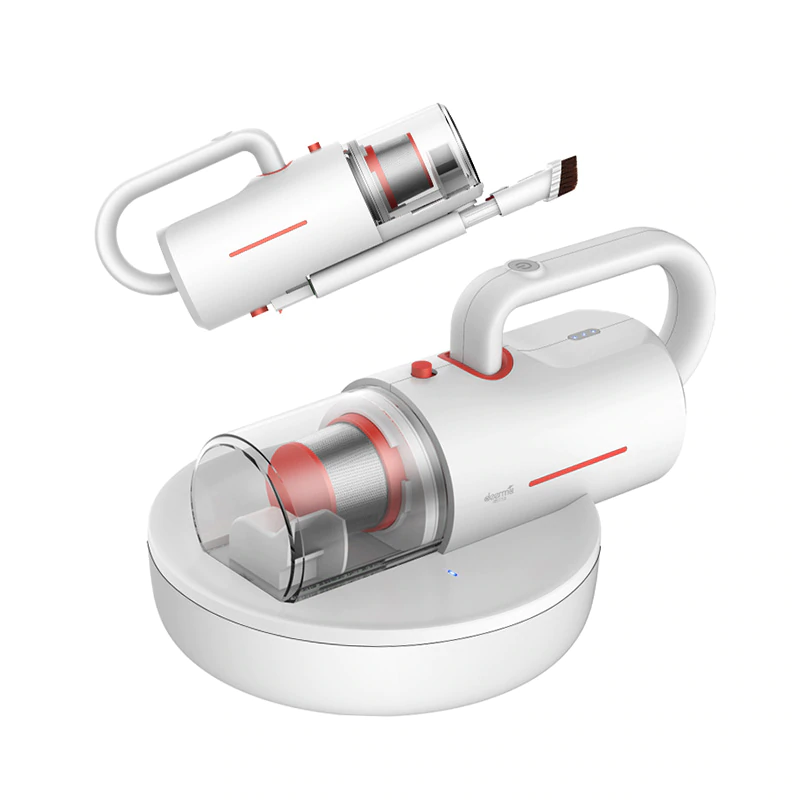 Xiaomi Deerma Cordless Anti-Mites Vacuum Cleaner Multifunction Mini UV Sterileaner CM1910
Deerma household wireless vacuum cleaner destroying linen mites cleaner UV Mini sterilizer rechargeable strong suction
* Vibrating UV pliers of the chassis, wide suction nozzle, two in one flat suction 3 kinds of brush heads, you can adjust the cleaning mode at any time according to the cleaning needs.
* No power cord, small and portable, the main light unit is up to 1 kg, and the trunk and seat can be cleaned at any time.
* 3 rows of new honeycomb light transparent openings protect the UV lamp and also allow 253.7 nm UV rays to illuminate and penetrate the tissue layers to kill ticks.
* Powerful DC motor, in addition to dust mite controller mode: deep into each fiber; Vacuum mode: Adsorption on the desktop, bookcases and other dust and debris.
* ≥6000Pa strong absorption; Steel cyclone filtration x HEPA
* Added intelligent BMS battery management to reduce loss and use, and lasts up to 30 minutes, a full living room, bedroom, etc.
* Infrared sensing, anti-UV leakage
* Dust cap, filter can be washed
Type: vacuum cleaner, exterminating linen mites cleaner
Battery capacity: 2200 mAh
Battery Life (Standard / High): 30 min / 16 min
1 host, 1 basic assembly, 1 suction nozzle, 1 combined flat suction, 1 adapter, 1 cleaning brush, 1 manual, 1 x certificate